Sunday School 2023 – 2024
September 17, 2023 – May 12, 2024 – 9:15 a.m. – 10:25 a.m.
Be sure to join our Good Hope Lutheran Sunday School Facebook Group to keep up-to-date with Sunday School News.
The 2023-2024 Sunday School year is scheduled to begin on September 17, 2023, with Rally Day.  Sunday, May 12, 2024, will be the last day of Sunday School until Fall 2024.
The Sunday School Christmas Program is Sunday, December 10, 2023 at 6:30 p.m.
NO SUNDAY SCHOOL on December 12, December 24 and December 31, 2023.
Sunday School begins at 9:15 a.m.  All children ages three and older are invited and encouraged to join us for Sunday School. Students ages 3 years – 6th grade participate in our Spark Rotation Sunday School program where they explore Bible stories through Cooking, Video, Bible Skills and Games and Art Workshops.
7th & 8th grade students and High School students volunteer to help with the younger students.  They assist the shepherds and workshop leaders and lead some workshops.
The Spark Choir sings during the worship service on the third Sunday of each month.  
For more information about Sunday School, contact Vicky Nelson at
515-928-7152.
Rally Day – Let Your Light Shine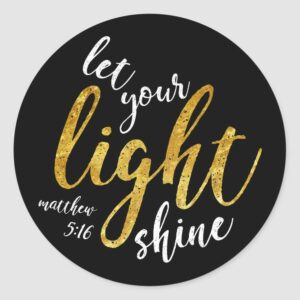 We will kick off our 2023-2024 Sunday School year with a Rally Day Celebration on Sunday, September 17, 2023.
All children age 3 and up are invited to join us for the Sunday School Activities in the Fellowship Hall beginning at 9:30 a.m. Please complete the registration form.
Worship service will begin at 10:30 a.m. We will also be presenting Bibles during worship to three-year-olds, 3rd graders and 6th graders. Cradle Roll Lambs will be presented to students entering Kindergarten.
A Walking Taco Meal will be served in the Fellowship Hall immediatley following worship.
Please contact Vicky Nelson (515-928-7152) for more information.
Sunday School Registration Form
We are asking parents to complete a registration form for all students attending Sunday School this year so we have contact information, emergency contacts, allergy information and photo permissions.  Please follow the link to complete the form online.  Thank you!  Registration Form
The weekly Sunday School offerings and the children's offerings collected during worship will be used for a service project.